To Lease or Not to Lease?
You're three years into your five-year lease, and life is good, right? But could it be even better if you started thinking now about what you're going to do when the lease runs out? If you're like most owners of closely-held businesses, space requirements will be one of the recurring problems that you'll face as you continue to grow your business. How will you know whether to stay in your current space, move to new space, or even buy a building?
As your business develops, you may repeatedly face growing pains like these:
Not having enough space for your needs.
Whether the space is workable for your employees or operations over the long-run.
Whether you might be missing opportunities to acquire space on a timely basis.
Sometimes it helps to discuss these concerns with a detached outsider. I discussed these issues and how our market affects the decision-making process with my good friend and colleague, Bill Colangelo, owner of Equity Commercial Real Estate Group. Bill has been working for over 26 years with clients who buy, sell, and rent commercial properties. Bill is a real estate broker, but he describes himself as an "advisor" rather than as a sales person or broker.
Many of Bill's clients own growing businesses that are expanding operations and hiring more and more employees. They often ask Bill, "Should I lease, or should I buy?" Bill helps answer this question by first understanding the client's business situation, needs, and goals.  Bill asks, "What are you hoping to do?"
Bill works with the client's other trusted advisors to answer these questions at both a tactical and a strategic level. Buying isn't always the best answer, for example, when a business is growing and will quickly need additional space. If your business is adding employees and expanding operations quickly, buying may force you to choose between outgrowing the new space quickly or buying lots of extra space that you can't use, and may not be able to afford, immediately.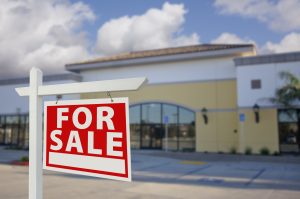 Even where growth is stable, Bill works with his client's other trusted advisors to chart the best course. If, like many of Bill's clients, you do not have unlimited capital, Bill will work with you and your team to satisfy your space needs using both limited capital and borrowing in the best way. The things that Bill helps you consider include not only price per square foot, but also layout, work-flow, and visibility. Bill uses his experience and expertise to help his clients and their advisors craft a plan for buying or leasing, or a combination of both, to find and use space that creates value.
Addressing how to satisfy your real estate needs involves the analysis of lots of factors, some of which are easy to quantify such as today's interest rates. There are many others that are not as easy to quantify, like future appreciation and market trends. Lastly, but perhaps most importantly, Bill helps his clients consider the many emotional factors that will weigh on their decisions, like whether they'll be proud to hang the first dollar that the business earned and that was framed so long ago in a new space.
Bill also brings market knowledge to which most of us don't have access. Commercial lease rates and sales prices aren't published and are not as readily available as residential information. Bill will educate you at the outset, and he'll continue to help you update and refine the analysis of your situation, needs, and goals throughout the engagement. Bill will help you strategically narrow your focus and make good decisions from among the alternatives.
When a client may want to sell a building, Bill takes the same approach to understand the client's situation, needs, and goals. Bill also works with his client's other trusted advisors to help figure out the best approach and to make the transaction, like a 1031 exchange, work. Bill applies his experience and expertise to help his clients decide whether to sell a property and, if so, when.
Bill works closely with lenders, inspectors, and environmental consultants to anticipate and resolve problems that can come up during a transaction. He proactively explores the likelihood of encountering these problems and, if one comes up, takes the lead in planning and implementing ways to resolve them. He brings with him a stable of other qualified professionals to suit the needs of the transaction.
Many clients look to lease or buy property without using a broker. They may not know, however, that even if they're not receiving the benefit of a broker's representation they will end up paying part of the broker's fee. A broker's fee is paid by the landlord or the seller, and the broker's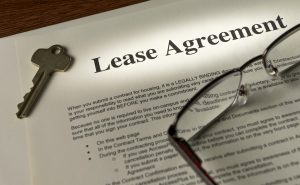 fee will be reflected in the lease rates or the sales price. While the fee may not show up separately on an invoice or a closing statement, the tenant or the buyer ends up writing a check that includes the fee. So, if you're paying for part of the fee, why not take advantage of the service a broker like Bill brings to the deal?
Bill is production driven, but he puts his client's needs and interests first. Bill's clients testify to many examples where Bill found the best property for them even though it meant that Bill's fee would be lower. Like the other trusted advisors with whom I try to associate, Bill hopes to develop long-term relationships with his clients, and shared with me that the best way he's found to create these relationships is to put the client's interests first. One example of how Bill takes this approach is his practice of allowing any client to cancel any listing or brokerage agreement at any time, for any reason.
If you would like to meet Bill and speak with him directly about how his consultative approach to commercial real estate brokerage might meet your needs, contact me at 303-831-1411 so I can connect you.